Webinar: Increasing Conversions & AOV through Product Discovery
How is your conversion rate?





Did you know that half of Nordic ecommerce websites are losing revenue over simple UX mistakes and poor-performing technology?



This webinar focus on the customer experience and how you can ensure this experience is more relevant than ever using smart product discovery tools for enhanced search and merchandising.
You'll hear from industry experts Robin Slotts from Columbus and Mattias Schlyter from Klevu, that will talk about the importance of product discovery, why it's seen as a low hanging fruit to increase sales and conversions and how to implement simple changes to give you quick wins.
Discover:
Simple tips on how you can improve conversation rate

A customer journey playbook how to increase AOV with minimal effort

A list of quick wins to implement - without the need to do big platform projects
Speakers: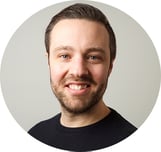 Robin Slotts, Head of Partnerships at Columbus
Robin has been involved in e-commerce for 15+ years and has experience from working on the customer side in strategic and operative roles, predominantly in the retail sector, as well as being a consultant.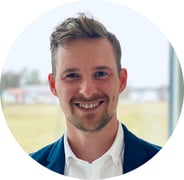 Mattias Schylter, Nordic Sales Director at KLEVU
Mattias has been part of the E-commerce industry for the past 6 years and have spent the last 4 of them at Klevu helping merchants improve their Product Discovery experience online.